Magnifying Mirror
Take a closer look, observe every detail and enlarge what you need to see to help you accomplish the tasks that require a close-up view.


Bluetooth
Choose your favourite tunes to relax in the bathtub or for your grooming activities.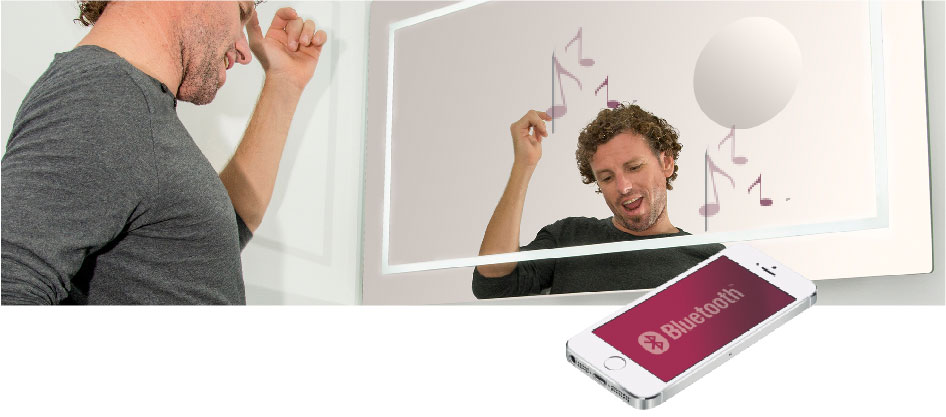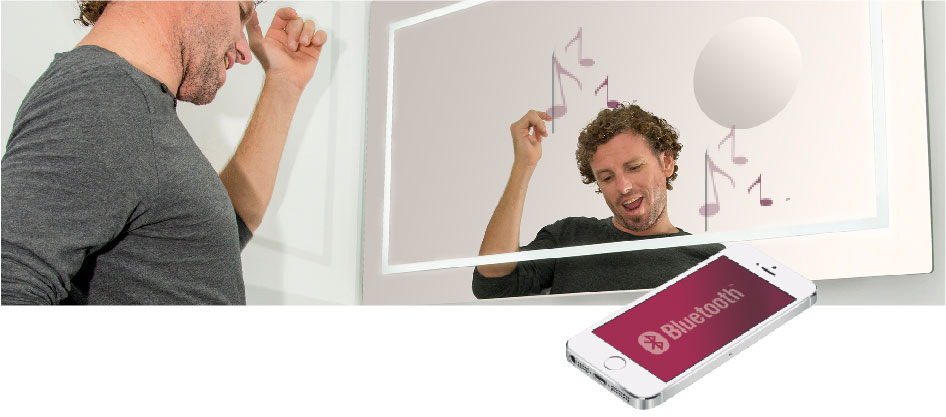 Led backlight
Ambiental lighting makes your bathroom space more comfortable.
Color Changing LED Backlight
With the remote you can select your color preference or you can enjoy automatic smooth color transition by choosing the fade mode.
White LED Backlight


Color Changing LED Backlight


Color changing Integrated LED


White Integrated Led