[bgsection pex_attr_title=»SEE YOURSELF IN A WHOLE NEW LIGHT» pex_attr_subtitle=»» pex_attr_undefined=»undefined» pex_attr_style=»section-light» pex_attr_bgcolor=»ffffff» pex_attr_image=»» pex_attr_imageopacity=»1″ pex_attr_bgimagestyle=»static» pex_attr_titlecolor=»d60055″ pex_attr_textcolor=»d60055″][/bgsection]
[bgsection pex_attr_title=»FEATURED UPGRADES» pex_attr_subtitle=»» pex_attr_undefined=»undefined» pex_attr_style=»section-dark» pex_attr_bgcolor=»d60055″ pex_attr_image=»» pex_attr_imageopacity=»0.1″ pex_attr_bgimagestyle=»static» pex_attr_titlecolor=»ffffff» pex_attr_textcolor=»8e1c47″][pexservices pex_attr_set=»iconos_grayce» pex_attr_layout=»default» pex_attr_columns=»3″ pex_attr_parallax=»disabled» pex_attr_crop=»disabled» pex_attr_undefined=»undefined» pex_attr_title=»» pex_attr_desc=»» pex_attr_btntext=»» pex_attr_btnlink=»» pex_attr_inner=»true»][/pexservices]
[/bgsection]
GRAYCE
ILLUMINATED MIRROR
OTHER FEATURES
High-quality components
Products carefully tested
Two-year warranty
Dimming backlight
Spanish design, European elegance
Easy installation
Security lock system -do you mean safe locking or safety lock mechanism?
Energy efficient
SIZES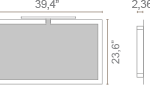 23" W x 31.5" H
55.12" W x 23.6" H x 2.36" D
Ask us about other sizes or special orders for custom dimensions. Our team is here to help you.
MATERIALS AND FINISHES
Mirror: high-quality glass wuth polished edge.
Frame: high-quality anodized aluminum.
Frame corners: ABS, matt silver finishing.
Lamp: chrome aluminum and PC.
LIGHTING
Average life of 35,000 hours
Power – Mirror: 4w + 60w+37w /Lamp 12w
Color temperature: Lamp and Mirror: From 3000ºK to 6000ºK.

SAFETY CERTIFICATIONS

[bgsection pex_attr_title=»OTHER PRODUCTS» pex_attr_subtitle=»» pex_attr_undefined=»undefined» pex_attr_style=»section-dark» pex_attr_bgcolor=»515151″ pex_attr_image=»http://speho.com/wp-content/uploads/2014/07/fondo-gris.jpg» pex_attr_imageopacity=»0.2″ pex_attr_bgimagestyle=»static» pex_attr_titlecolor=»ffffff» pex_attr_textcolor=»ffffff»][pexservices pex_attr_set=»products-footer-grayce» pex_attr_layout=»default» pex_attr_columns=»4″ pex_attr_parallax=»disabled» pex_attr_crop=»enabled» pex_attr_undefined=»undefined» pex_attr_title=»» pex_attr_desc=»» pex_attr_btntext=»» pex_attr_btnlink=»» pex_attr_inner=»true»][/pexservices]
[/bgsection]