EVEA
ILLUMINATED MIRROR
FEATURES
High-quality components
Products carefully tested
Five-year warranty
Lock security system
Easy installation
Fast cleaning
Spanish design
SIZES
INCHES W x H x D
42″ x 32″ x 2,4″
CM W x H x D
100x 80 x 6cm
MATERIALS AND FINISHES
Mirror: high-quality glass, polished edge
Frame: high-quality anodized aluminum
Frame corners: ABS, matt silver finishing
Lamp: chrome aluminum and PC
LIGHTING
Average life:  35,000 hours
Power – Mirror: 12W/Lamp: 6W/Defogger: 36W
Color temperature: Lamp 5700ºK / Mirror 6000ºK
SAFETY CERTIFICATIONS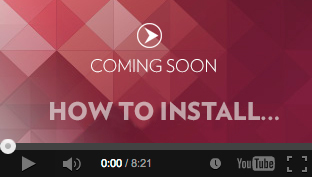 Installation For receiving our catalog please writte to: marketing@speho.com
EVEA
Lighted Mirror Description
SPEHO'S EVEA mirror with illuminated lighting has a strip of light right along the perimeter of the mirror . This means that the entrire area of the mirror ir lit up. This led mirror furthermore has an integrated light fitting located at the right-hand side of the mirror to give the user an area with extra lighting where there is also a magnifying mirror perfectly flush with the mirror, ideal for carrying out any operations which require the greatest accuracy.
Another feature of this product which should be highlighted is that it has a backlight which generates a very pleasant atmosphere. This light can be white or coloured, depending on the needs of each customer's project. (Led backlight or colour-changing led backlight)
EVEA is adapted to the needs of each project coming in different options such as personalisation with your trademark, , color changing led backlight, as well as an anti-steam system for the illuminated mirror to be seen perfectly. The demisting system and the magnifying mirror are two great partners: the former will ensure your mirror is impeccably clean and prevent this from getting dirty, since users will not wipe it with their hands to clean it, as it does not steam up. The magnifying mirror integrated in the mirror will rule out having to place this over the surface unit, getting greater integration of your products in the bathroom and creating a more accentuated neat and tidy sensation.
The colour changing led backlight option provides a touch of colour to the bathroom, making the perimeter light of the led mirror coloured. This colour comes in a wide range of shades that the user can change with a remote control and adapt to their needs or taste in each case.
As regards the characteristics of the product, this is created with high quality components, top energy efficiency, natural colour temperature and a secure anchorage system. This mirror can be quickly installed and easily cleaned. It represents proven technology with a five-year guarantee.