We at SPEHO have started October by participating in INTERIHOTEL, where we have presented our impressive mirror designs intended to generate new experiences
We at the Valencian firm SPEHO have started October by participating in INTERIHOTEL, the interior design event for hotels and restaurants that has taken place in IFEMA (Madrid) and which for three days has brought together the people and brands that work in and define this sector.
With the aim of presenting our impressive designs, designed to inspire, imagine, create and generate new experiences, at SPEHO we exhibited our new collections of illuminated mirrors for interior design spaces at the event. These are collections designed to generate serene atmospheres to which hotel guests always want to return, making their room an extension of their home, a refuge, a place of calm.
A new concept that has been very well received among the more than 5,000 professionals who attended the meeting to learn first-hand about the new developments of the 200 exhibiting brands.
But the truth is that we were not only been present at our stand, you could also find us in the fair's trends space since the Alejandra Pombo interior design studio chose us for their Concept Room, placing SPEHO once again next to high end décor.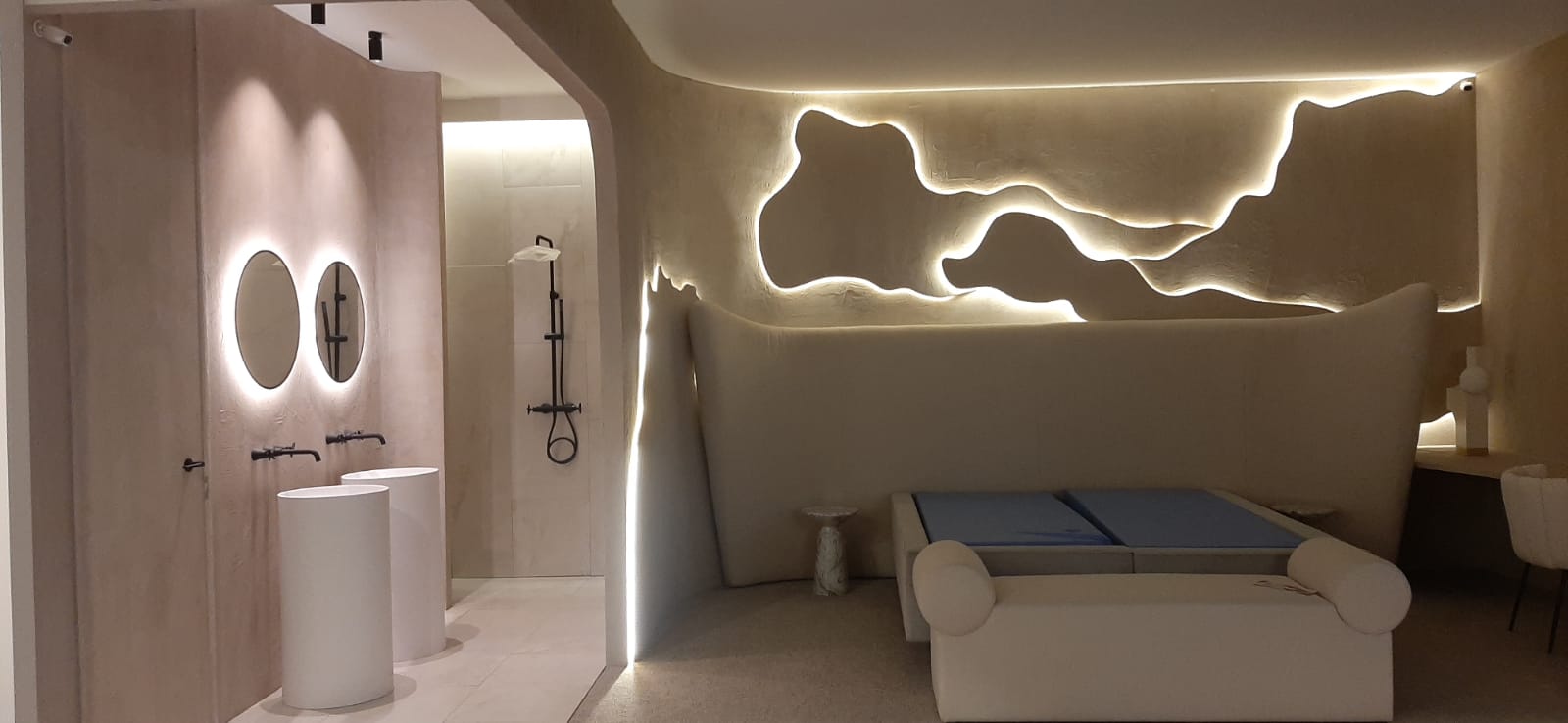 Marcos De Nutte, SPEHO's commercial director explains that "at SPEHO we have specialised in responding to the growing need of hotel chains to seek the client's highest experiential satisfaction". At SPEHO, we have reiterated that "we have over 25 years of experience creating light and applying it to mirrors, making the most dreamy spaces a reality".
Along these lines, we at SPEHO have brought our mirrors to INTERIHOTEL so that professionals can be inspired when creating differentiating spaces. With great satisfaction for the feedback obtained from visitors, we at SPEHO want to thank you for your visit as well as INTERIHOTEL for their organisation.