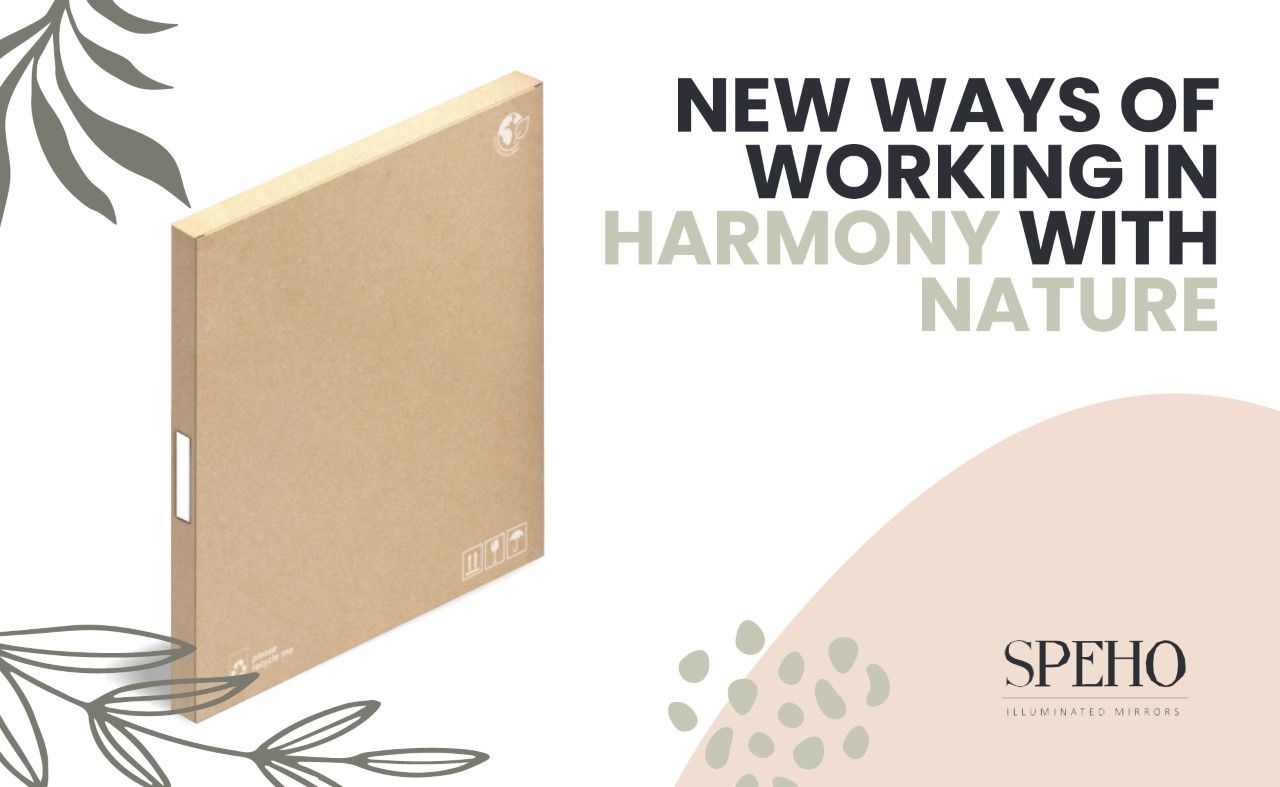 At SPEHO we are always seeking to improve, that is why we have decided to evolve and incorporate to our products a more ecological packaging to reduce environmental impact and optimise logistics.
This is yet another action under which we reaffirm our commitment to sustainability and respect for the environment, since, on the one hand, more than 80% of the packaging is made from recycled materials and is 100% recyclable, and on the other hand, with this packaging we suppress the use of EPS through the development of new cardboard corner protectors that ensure the same level of protection but reduce the use of plastics by 85%.
In addition, this new environmentally friendly packaging has another great benefit: the average volume of our products is reduced by 35%. This allows us, firstly, to reduce CO2 emissions from transportation, which optimises our logistics.
Companies are social players and that is why at SPEHO we know the importance of being aware. Therefore, this ECO packaging will allow us to achieve a great differential value.
At SPEHO, commitment translates into action.